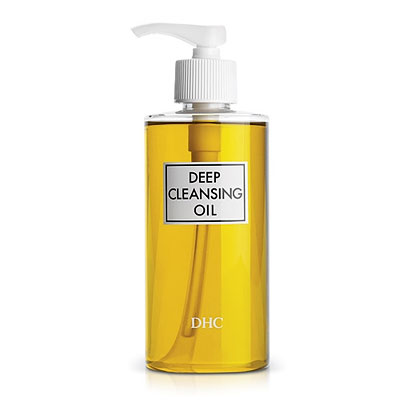 Some women can't wait to get into PJs after a long day, but I will fully admit that I look forward more to taking off my makeup. I am slightly OCD when it comes to making sure all trace of makeup is gone because number one - I have white pillow cases, and number two - I have sensitive acne prone skin. My process of taking off makeup/cleansing always has at least two steps (sometimes three steps depending on what my skin condition is at that moment) but "double cleansing" in order to ensure complete makeup removal is not something I invented. I'm not certain of the origins of double cleansing, but some sources say it was first practiced by the Japanese.
So what is "double cleansing"? It is exactly what it sounds like - you cleanse twice. The first cleanser used is a cleansing oil that is supposed to lift off the majority of your makeup, while the second cleanser is a foaming cleanser that ensures all trace of makeup & dirt is gone.
There is somewhat of a process to double cleansing, and the most well-known method is the "424 method" (to which
Korean kpop star Suzy
religiously adheres to). The 424 method is: 4 minutes cleansing with an oil, rinse off, 2 minutes cleansing with a foaming cleanser, and then rinse off for 4 minutes graduating from warm to cold water in order to close your pores. Also if you noticed, the whole process takes 10 minutes. I'll admit that I don't time myself on each step, but I try to give each cleanser at least 1-2 minutes face time and I do rinse off going from warm to cold water for about another minute or two. How often do I double cleanse? Not everyday since I have sensitive skin and I can tell it really deep cleans my face, but I do it around 3-4 times a week.
Want to try out double cleansing? Below are some pairings! All the cleansing oils listed below are free from mineral oil! Click through the images for the links to purchase.
For Oily Skin
______________________


For Combination/Normal Skin
______________________
For Dry Skin
______________________
For Sensitive & Acne Prone Skin
______________________
For Organic Lovers
(this is my double cleansing couple!)
Happy cleansing!