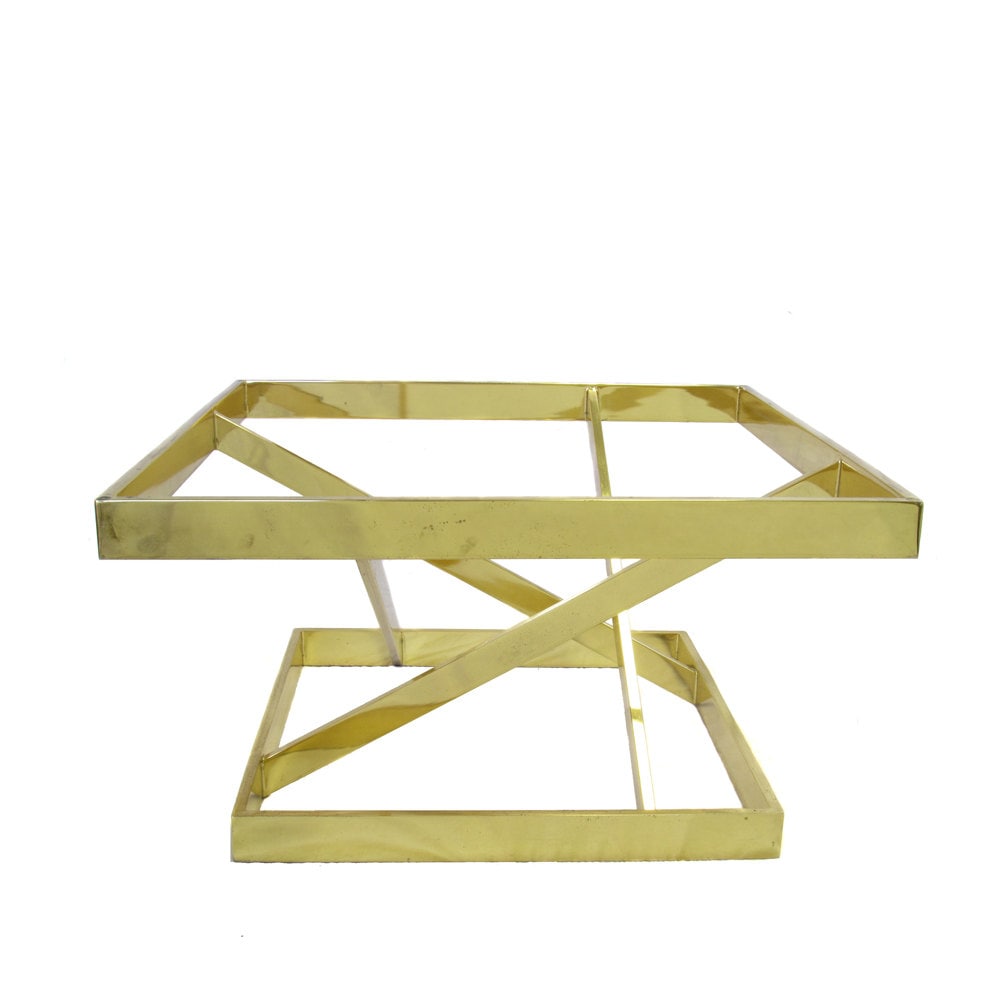 Milo Baughman Style gold coffee table base
photo from Luxe Artifacts on Etsy
For those of you who like vintage or unique home decor items,
Etsy
has a goldmine of items at amazing prices. I have found items I've seen being sold at flash sale sites (I'm looking at you One King's Lane!) for a fraction of the price on Etsy. The huge drawback however is that there are so many different things on Etsy that it can be hard and overwhelming to try to find what you're looking for. Click through if you're interested in finding a few treasures on Etsy and want help knowing where to start!
When it comes to home decor items, the best way I've found to find items is to search by style. If you don't know the exact style(s) you like, take a look
here
and browse through the pictures to see what you like best. That being said, there is a certain culture surrounding Etsy - you're not going to find cookie cutter Ikea-like furniture on the site. Instead, you're going to find vintage items, thrifted items, or custom made items. For that reason, some home decor styles will not be represented as well as others on Etsy.
As for me, my style is eclectic with a dash of hollywood regency sprinkled with some mid-century modern items. I definitely like to mix styles to achieve a unique look. Hollywood regency and mid-century modern are definitely well represented on Etsy so I've had a bit of luck finding items up my decor style alley. Below I have a list of home decor sites I favorited, as well as search terms that have been effective in filtering my search results.
________________________

Stores I Like
________________________

Search terms


Brass figurine
Brass (under vintage category)
Faux taxidermy
Hollywood Regency
Mid-Century Modern (under vintage category)
Reclaimed wood
Refinished (under vintage category)


________________________

Some of My Picks
(some from the stores listed above, some from search results)
Happy shopping!