I was a little surprised when I saw this trend popping up for Fall 2014 (but not as surprised as the revival of the
Birkenstock
). It's not a cape, but it's not entirely a poncho either. Instead, it's a hybrid between a poncho and a cape but it's more like a blanket like than anything. Burberry calls it a "blanket poncho" and that's definitely the most accurate description. Speaking of Burberry, there is no doubt in my mind that the designer house started the trend.
Olivia Palermo - Image Source: Glamour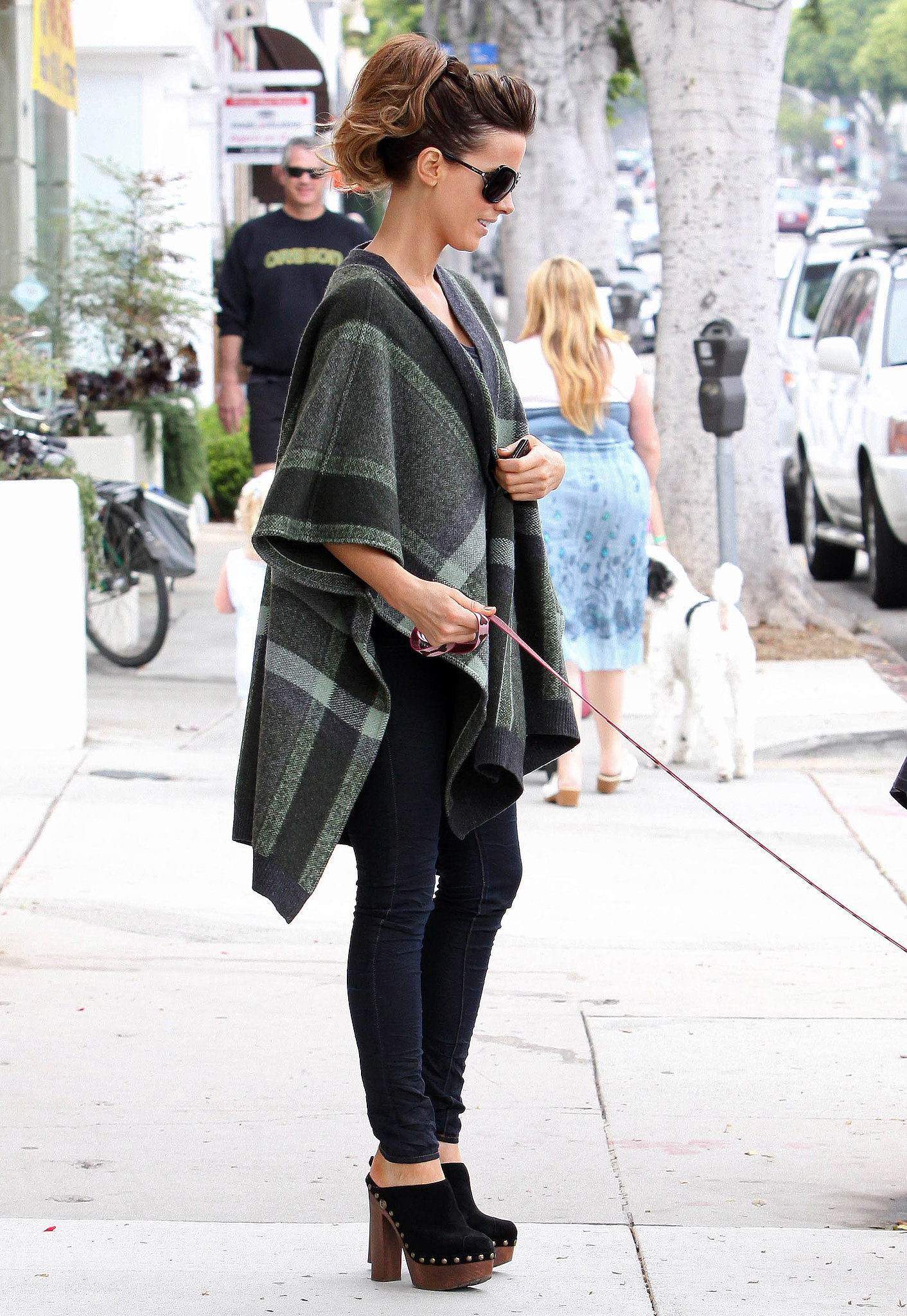 Kate Beckinsale - Image Source: Popsugar

If you don't think the blanket poncho is your style, you can opt for a traditional cape instead. They're more classic, symmetrical, and fitted. Although it seems like the blanket poncho is supposed to be worn in a very nonchalant way, I can see it being paired with a waist belt to give the wearer more security and shape. It also seems like plaid is the preferred pattern for the blanket poncho, but a tribalistic print is another option as well. Lastly, you can never go wrong with a solid color. My personal favorite pick out of the six below is #1 from Uniqlo - for only $20 it's doing triple duty as a poncho, a scarf, and a makeshift blanket. Can't go wrong with that!
My Six Picks